FEATURED EXHIBITS

JOIN THE FUN
The physical NHM is currently closed to the public due to COVID-19, but the NHM Online is active. 
For Online Activities and Current Events During the Pandemic: Visit the online exhibits section of our website and our Upcoming Events listings.
For Updates: Check our News & Announcements for the most current and visit our Facebook page or email us at natmus@humboldt.edu. 
Membership
Support the Cal Poly Humboldt Natural History Museum by becoming a member.
Under membership "All memberships include 10% off Museum Store purchases, 10% off programs, and invitations to member events." change to "All memberships include free admission, 10% off Museum Store purchases, discounts on programs, and invitations to member events. 
Individual $35
Student/Senior $25
Family $60 | Includes Passport Program and Family Discount
---
Want to volunteer?
To find out more about volunteering contact us at (707) 826-4479 or natmus@humboldt.edu. 
---
Upcoming Events
** No events scheduled at this time.

FEATURED PROGRAMS
School Visits
Bring your students to the museum to discover our unique collection of fossils, rocks and minerals, animal specimens, and interactive activities.
Discovery Days
Join us for our themed discovery days at the museum. Each day is filled with hands-on fun for the whole family. 
Monthly Speaker Series
Informative evening lectures for the community on a variety of nature based topics.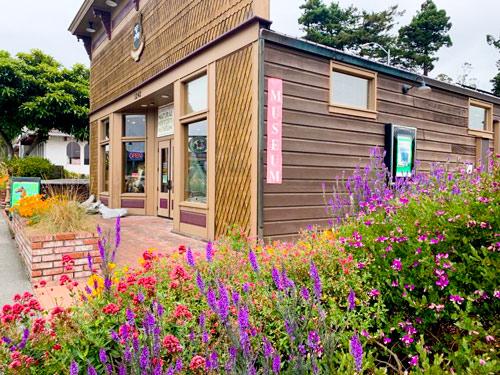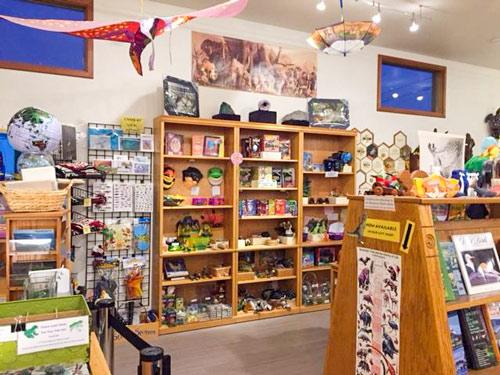 Museum Store
We have lots of new inventory this year from moon telescopes to solar paper.
Investigate nature with an easy to use microscope, models, science kits, insect magnifiers, and identification guides. Learn about geology and Earth's fascinating past through fish fossils, shark teeth, dinosaur bones, dinsoaur replicas, and more.
The Mission of the Cal Poly Humboldt Natural History Museum, through its collections, exhibits, and programs, is to inspire an understanding and appreciation of the dynamic natural world. By exploring the museum, we hope visitors are inspired to get out and explore other magical places in northwest California. We also provide a learning laboratory for Cal Poly Humboldt students and regional K-12 students and teachers.