Internships
The Cal Poly Humboldt Natural History Museum partners with departements from within all colleges on campus to provide an array of student opportunities including free visitation to the NHM as part of a class assignment, and a variety of internships.  If you are a Cal Poly Humboldt or College of the Redwoods student or faculty member interested in setting up an internship, contact us for details.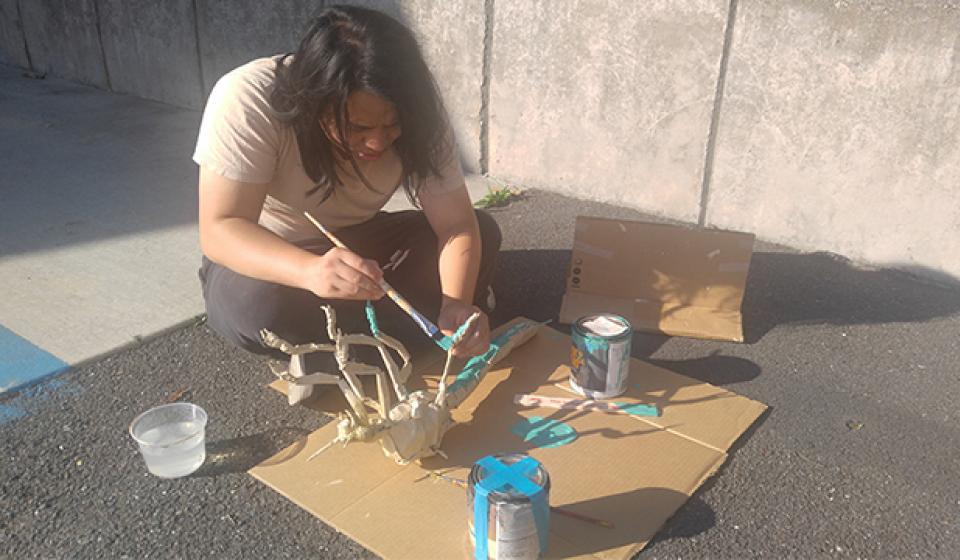 Gallery Studies Intern Saeng Pharn painting a giant dragon fly model crafted for the NHM using a wire structure and many layers of paper mache.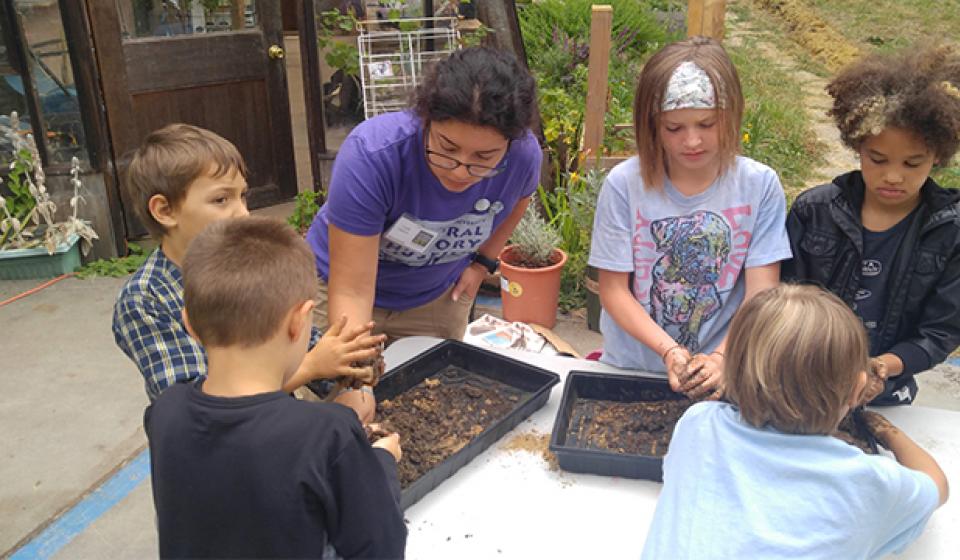 Education Intern Tina Llopis working with NHM Summer Youth Day Campers to make seed balls at CCAT.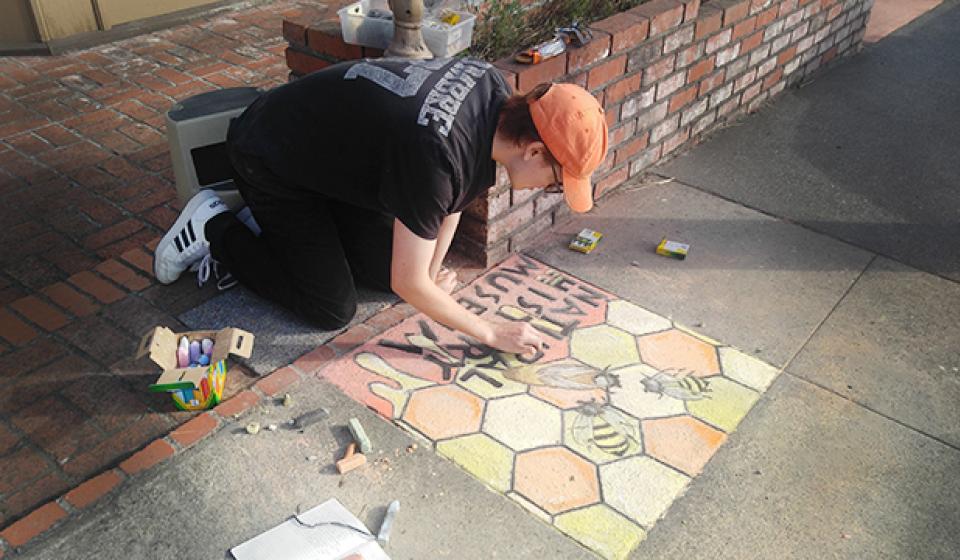 Gallery Studies Intern Logan Naylor preparing to feature the NHM bees as part of Pastels on the Plaza.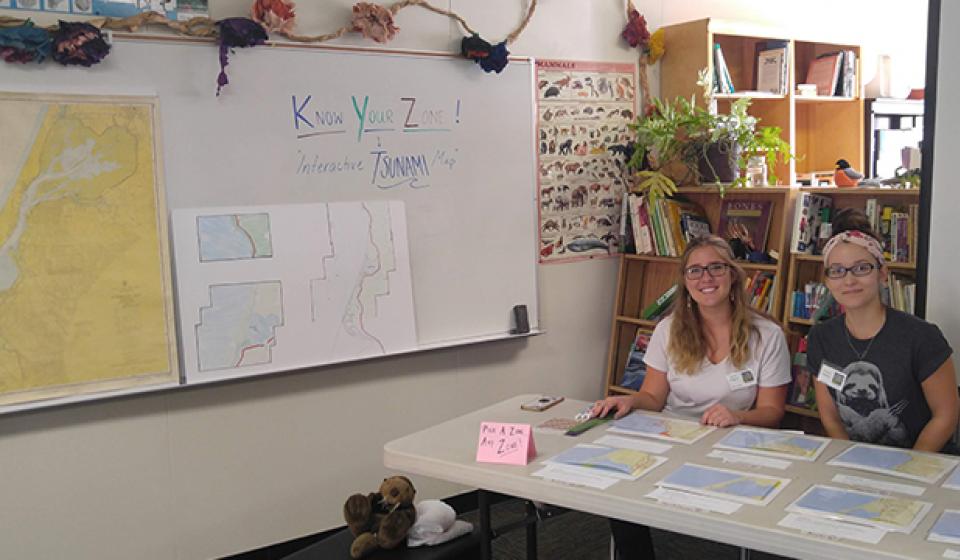 Education Interns Kerra Duignan and Arianna Topbjerg at a NHM Discovery Day teaching our community about Tsunami zones with a set of activities they designed.
Student Employment
The Cal Poly Humboldt Natural History Museum participates in the Cal Poly Humboldt campus-based and community work study program.  Cal Poly Humboldt students should contact the financial aid office to check eligibility. 

Currently the Cal Poly Humboldt Natural History Museum does not have any employment openings.  Check back for future postings.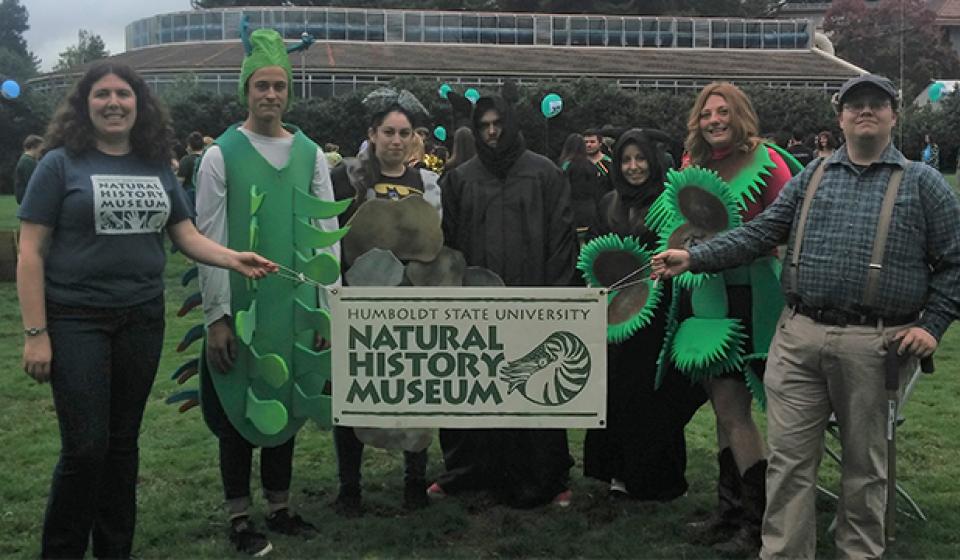 Campus and Community Events
The NHM prepares to march in the Cal Poly Humboldt Lumberjack Parade.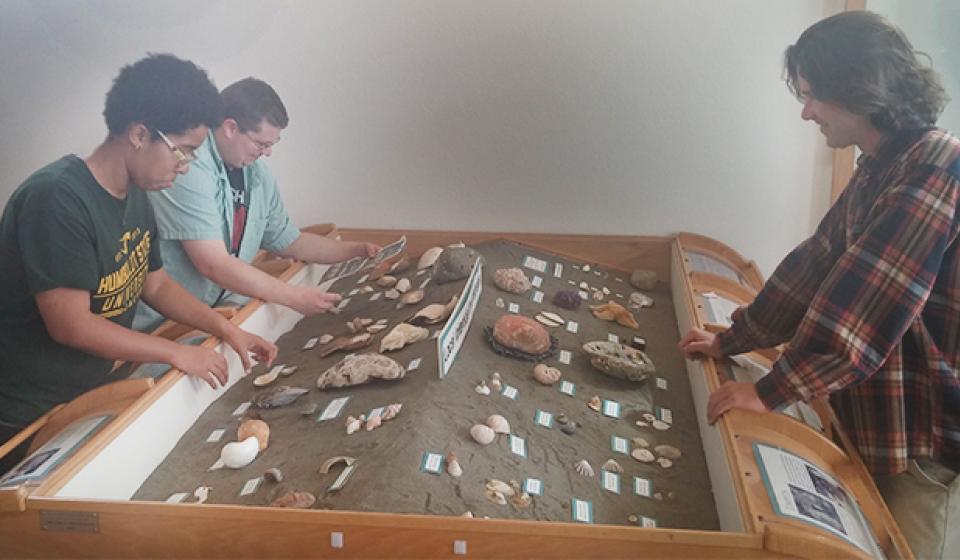 Exhibit Installation
NHM student staff install the intertidal exhibit after our move.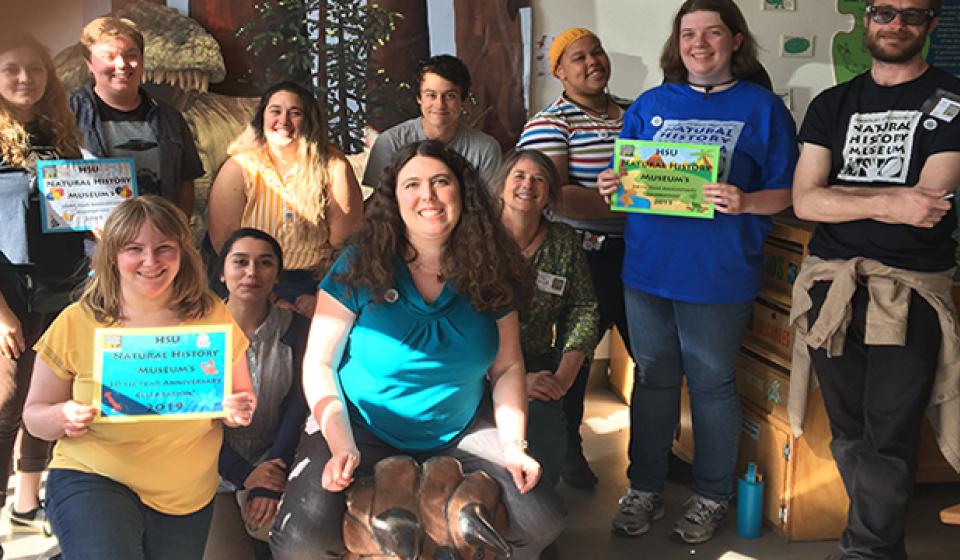 Celebration and Sharing
NHM staff celebrate the NHM's 30th Anniversary and encourage all to share their experiences and memories on social media.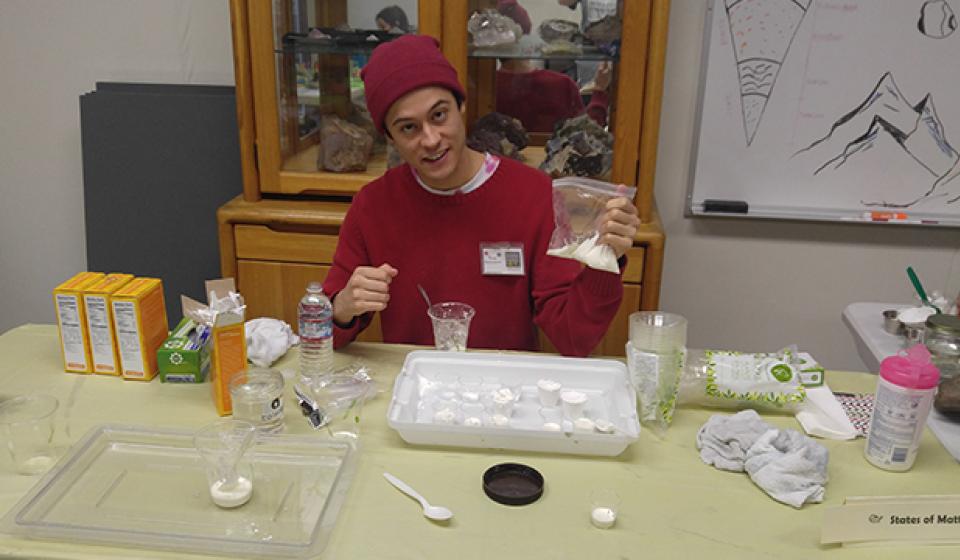 Joy of Discovery
Sharing the Joy of Discovery with the Community: Inspire learners of all ages to explore a variety of topics during hands-on activities at NHM Discovery Days.