This series of thirteen display cases illustrates the evolution of the Earth and life from the origin of Earth to the present day.
Exhibit Information:
About Life Through Time
Lesson Plan: 
Webquest - Life through Time (PDF)

Webquest - Neogene (PDF)
Online Exhibits
Many of these also have physical representations at the museum.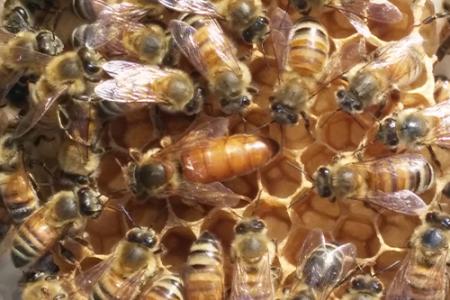 Bees
Discover What's Buzzing around Humboldt County Learn about our local bees including the leaf-cutter bee, the woll-carder bee and the silver bee.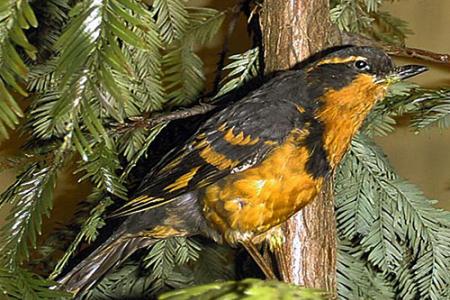 Birds of the Redwood Forest
This new exhibit displays common birds of the redwoods in a setting of well known plants of the coastal redwood forest.
Museum Case Index:
Birds of the Redwood Forest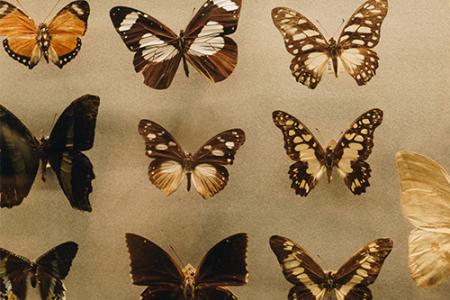 Butterflies of Northern California
Take a Closer Look at Our Diverse Insects From the dunes to the redwood forest, many different types of insects can be found in Humboldt County.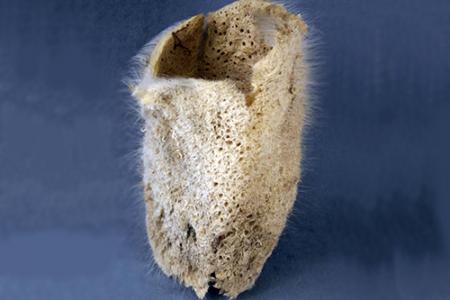 Coral and Sponges
In deep waters off the Northern California coast trawlers bring up unusual specimens of sponges and corals displayed here.
Museum Case Index:
Coral & Sponges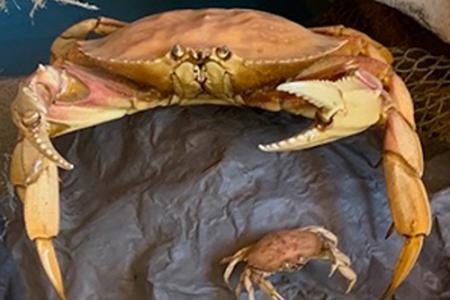 Crabs of the North Coast
From the huge Tanner crab with 10-inch long legs, to the tiny Squat Lobster, this case includes many specimens of unusual crustaceans from our area.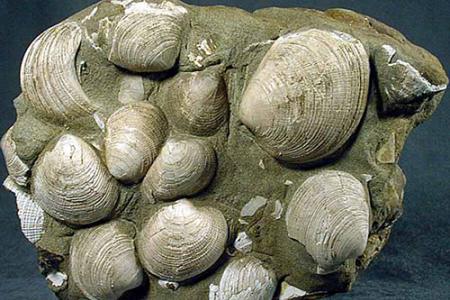 Local Fossils
These local marine fossils are from rock exposures along the rivers and surrounding hills of the Eel River Valley and from the cliffs of Cranell Junction. 
Museum Case Index:
Local Fossils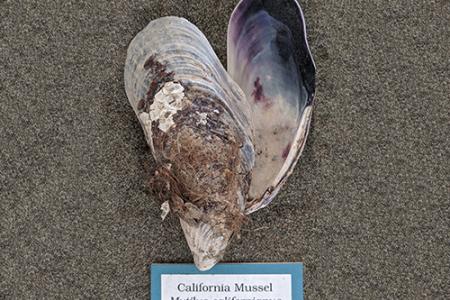 North Coast Shells
From abalone to sea urchins, there are a great variety of marine invertebrates on California's north coast. This exhibit displays the shells of these local animals, including echinoderms, chitons, bivalves, crustaceans, and gastropods.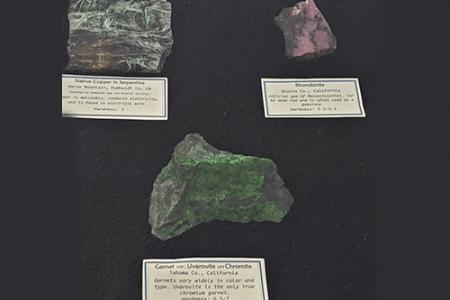 Rocks & Minerals
View minerals from Northern California as well as important ores and minerals with economic significance from around the world.  See how where each specimen falls on the Mohs Hardness scale.