New Little Free Library at the Museum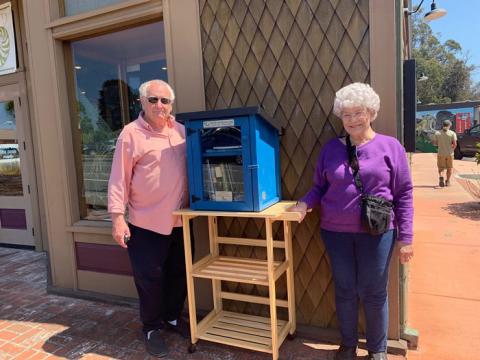 The museum has a new LITTLE FREE LIBRARY donated by Philip and Manette Gerstle in remembrance of Ken Aalto, a retired Humboldt geology professor who helped map some of our local rocks and was admired in our community.
Little Free Libraries are increasing throughout the state and are a great way to make connections throughout a community.
Feel free to take a book and put one in its place.